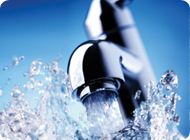 Quick Tip
MCWA's Shoremont Water Treatment Plant can produce up to 140 million gallons a day.
Billing & Payment Information

Contact Us
MCWA is here for you! We are always standing by to provide you with whatever we can, whenever you need it; 24 Hours a day, 7 days a week, 365 days a year.
585-442-2000
Hours: Monday-Friday 8:30AM - 4:30PM
information@mcwa.com
After-Hours Emergencies:
585-442-2009

Quick Links