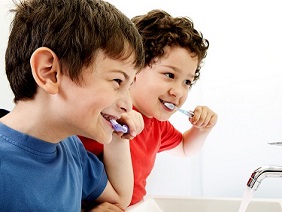 Quick Tip
You could survive about a month without food, but you could only survive 5 or 6 days without water.

Due to the ongoing Coronavirus Pandemic, the Monroe County Water Authority has suspended all Treatment Plant Tours until further notice. Check back to this page for any updates.
The Monroe County Water Authority gives tours to elementary school groups who want to learn about how water is treated and delivered to our homes. To arrange a tour of our Shoremont Treatment Plant in Greece, which treats up to 140 million gallons of water a day, call our offices at (585) 442-2000.