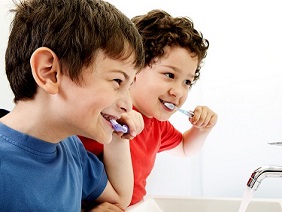 Quick Tip
Water is a chemical. It's made of two gases, hydrogen and oxygen. Water acts like a gas sometimes (when it evaporates) but we usually think of water as a liquid something wet.

Prevent Scams: Demand ID


There are three ways to be sure that someone who says they're from the Monroe County Water Authority really is from the Authority:
ID badge
All Water Authority personnel are required to wear an ID badge that is clearly visible and to show it to you on request.
Uniform shirt
All Water Authority personnel who visit your home will be wearing a uniform shirt with a Water Authority logo.
MCWA vehicle
Anyone who comes to your home from the Water Authority will arrive in a Water Authority vehicle with our distinctive logo.
When in doubt…
If you're unsure whether the person trying to come into your home is a Water Authority employee, close the door and contact us at once at (585) 442-7200 or TTY (585) 442-1410.