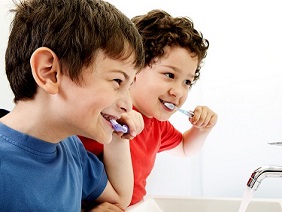 Quick Tip
A water molecule stays in the ocean for 98 years, in ice for 20 months, in lakes and rivers for 2 weeks, and in the atmosphere for less than 7 days.

Freedom of Information Law (FOIL) Instructions
Your Right to Know
We are committed to our pledge to always provide safe, reliable water service in an open and transparent manner to all our customers.
New York State's Freedom of Information Law allows you access to certain records. For more information visit the NY State Committee on Open Government FAQ page here.
If you would like to request information from MCWA, simply follow these directions:
Click the link to access FOIL form
Print the form and fill out completely
Sign, date and mail the form, email or fax, to:
Monroe County Water Authority
Attn: FOIL Officer
475 Norris Drive
Rochester, NY 14610-0999
Email: FOIL@mcwa.com
Fax number: (585) 442-2692