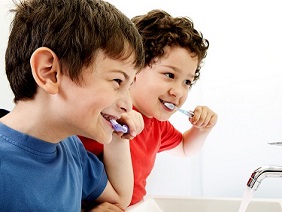 Quick Tip
Unlike many areas of the country, Monroe County has more than enough water to satisfy current and future needs. Our water source, Lake Ontario, and the other Great Lakes contain 20% of the world's fresh water!
News
MCWA to Host Public Information Meeting
Monroe County Water Authority will host a public information meeting regarding proposed water rate changes slated to go into effect January 1, 2024.
Imagine a Day Without Water 2023
The Monroe County Water Authority joined water utilities, community leaders, educators, elected officials and businesses across the nation to celebrate the ninth annual Imagine a Day Without Water on Thursday, October 19, 2023.
MCWA Expands Lead Reduction Efforts
Monroe County Water Authority is actively working to expand its inventory of water service line material and identify any remaining lead or galvanized service lines throughout its service area. Because water service line ownership is shared between MCWA and property owners, MCWA needs its customers' help to update its inventory.
News10NBC Highlights Water as the "New Oil"
"Water is the new oil." That was the theme of a conversation Monroe County Water Authority Executive Director Nick Noce had with News10NBC's Berkeley Brean. Brean conducted the interview to shed light on the value of nature's most precious resource to economic development.
MCWA Celebrates New Solar Array
Monroe County Water Authority joined with the New York Power Authority (NYPA), developer Sol Systems, local dignitaries and elected officials to celebrate the completion of its new 5 MW ground-mounted solar array in Penfield with a 'flip the switch' ceremony.
Safe and reliable water is vital to public health, especially to prevent the spread of infectious diseases such as COVID-19. Monroe County Water Authority customers can rest assured that we remain committed to reliably providing quality, affordable water as our community continues to recover from the pandemic.
Now Accepting Apple Pay, PayPal, Venmo
Monroe County Water Authority is excited to expand its digital payment options with the addition of Apple Pay, PayPal and Venmo.
If you have a site that meets all governmental regulations, we would like to hear from you. Please email us at information@mcwa.com or contact our Customer Service Department at (585) 442-7200.