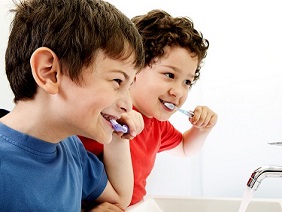 Quick Tip
MCWA personnel wear the logo and carry identification.

How to Read Your Water Meter Reading your meter is easy. Most customers will automatically receive a postcard three weeks before billing unless your meter is scheduled to be read by the Authority. Simply follow the instructions below to call in your reading to our automated system:
Record the numbers exactly as they appear on the meter, including zeroes
Call (585) 442-3034. Enter your account number (located on the meter read card) and press the # key on the phone
Enter the first four numbers of the meter read, including all zeroes and press the # key on the phone. It is not necessary to enter the last three digits
Automated (Radio) Meters
If you have a new automated water meter, it is not necessary for you to read your meter or have an employee enter your home. Though you can see the numbers using a flashlight, our employees are able to obtain a reading merely by driving by your home and using our mobile data collection. We are currently replacing old style meters and may contact you to schedule an appointment to replace your meter.