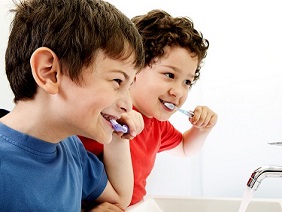 Quick Tip
Unlike many areas of the country, Monroe County has more than enough water to satisfy current and future needs. Our water source, Lake Ontario, and the other Great Lakes contain 20% of the world's fresh water!
News
Construction Underway on Cost-Saving Solar Project
As part of its long-term goal to reduce energy expenses, Monroe County Water Authority announced plans to install a five-megawatt solar energy array on its existing property at the corner of Penfield Road and Watson Hulbert Road in the town of Penfield.
MCWA Ranked #1 in Customer Satisfaction
Monroe County Water Authority received the J.D. Power Award for ranking the highest in customer satisfaction with midsize water utilities in the northeast.
New Rates Effective January 1, 2021
Rates will increase by approximately $1.15 per month for typical homeowners, effective January 1, 2021. The increase was approved at the board meeting on Friday, December 18.
COVID-19 Information and Updates
Safe and reliable water is vital to public health, especially to prevent the spread of infectious diseases such as COVID-19. Monroe County Water Authority customers can rest assured that we remain committed to reliably providing quality, affordable water throughout this pandemic.
If you have a site that meets all governmental regulations, we would like to hear from you. Please email us at information@mcwa.com or contact our Customer Service Department at (585) 442-7200.