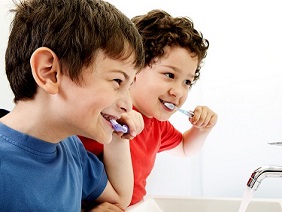 Quick Tip
Every person in America uses about 160 gallons of water a day.
Payment & Bid Drop Boxes Temporarily Relocated
Our payment and bid drop boxes have been temporarily relocated due to construction on a portion our roof. The drop boxes are now located in front of our garage, which is to the left of the building when looking from the parking lot.
The construction is part of MCWA's Roof Replacement Program, in which roofs nearing the end of their service life are replaced or rehabilitated to protect building contents and maintain facility integrity. The metal awning roof on the front of the East Side Operations Center is being replaced with a new standing seam roof. Additional work includes soffit and recessed light replacements, along with a new exterior building sign located at the former customer entrance.
The lobby remains closed to the public as a safety precaution. Customers who wish to submit bill payments may do so via the drop box now located at the left of the building, by mail or online. For more information on payments, please click here.
If you need assistance or have any questions, please call Customer Service at 442-7200.